Physio / Sports Physio
Understanding Sport Inside Out
Sports Physiotherapy (Physio) is the specialised area of Physio that focuses on the prevention, diagnosis and treatment of sports injuries and achieving and maintaining optimal sports performance.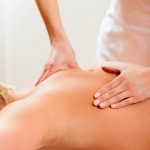 Physios using the title "APA Sports Physio" have extensive postgraduate qualifications and experience in the management of sports and sports people.
They have undergone a rigorous selection process to ensure they have the level of experience and knowledge to be awarded the Sports Physio title.
People of all ages and sporting abilities can benefit from seeing a Sports Physio, including:
recreational athletes
elite athletes
athletes with disabilities
sports teams and associated individuals
Sports Physios can:
optimize your return to sports after injury
manage and prevent sporting and general injuries
advise you on improving your fitness and health
improve your posture and resolve muscle imbalances
improve your flexibility & prescribe appropriate stretch programs
improve muscle strength and control
prescribe specific exercise programs for:

strength and power
agility and balance
bone health
core stability

provide on-field sporting care
advise on warm-up, cool-down, recovery and basic sports nutrition
liase well with coaches and other athletic support staff to maximize your performance
enhance your sporting performance & analyse your technique for improved performance
Australian Physiotherapy Association (APA) Physiotherapy Members
APA members keep up-to-date with the latest advances in physiotherapy and allied health so that each client receives the best care available.
A Doctor's referral is not necessary for you to see an APA Physio unless you are claiming from Sports or Motor Vehicle Insurance, Workers Compensation or the Medicare Enhanced Primary Care programs.
For more information on finding an APA Physio or an Australia Sports Physio, you can go to the APA website www.physiotherapy.asn.au and use FIND A PHYSIO or contact the APA on (03) 9534 9400.

For more information on our team of physios, click on the practitioner's name below: