Our Running Technique Clinic is held on the first Saturday of each month (unless listed otherwise below) meeting at Pizzey Park athletics track, Miami at 3:00pm. Cost $20.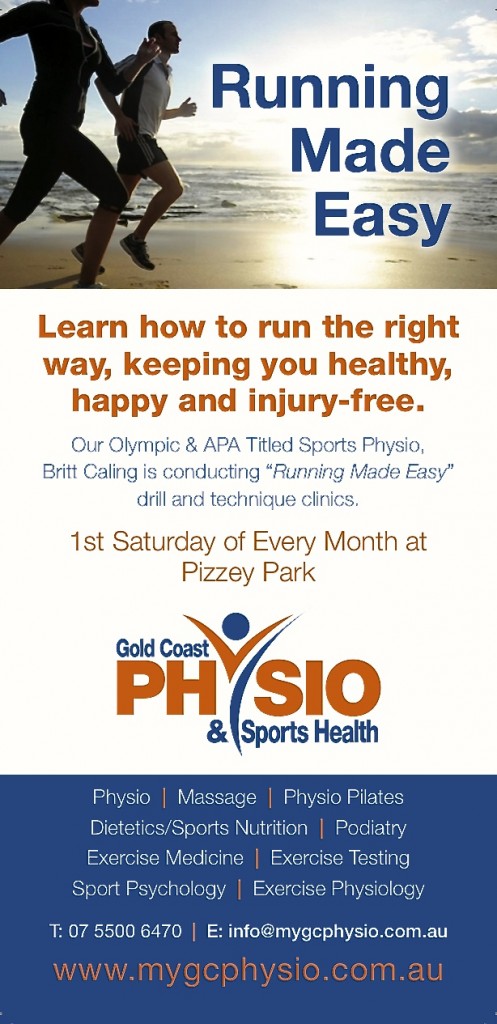 Who is it run by? Triathlon Australia consultant Sports Physio Britt Caling has set-up and conducts the sessions in association with our other experienced Physio's so you get the benefit of coaches that understand injury and correct biomechanics.
From time-to-time we need to change the date of the session. To find out if there is a change to the Clinic, Follow us on Facebook (Gold Coast Physio and Sports Health) or phone us at the clinic on (07) 5500 6470.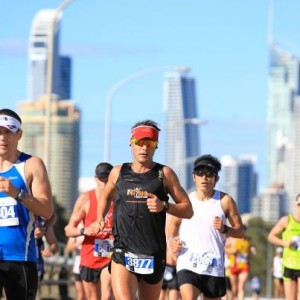 Where? Pizzey Park Athletics Track is located at Pizzey Drive (off Oceanic Drive), Miami QLD and the track is adjacent to the Australian Institute of Sports Gold Coast Facility on the canal. note: this is NOT at the Miami Aquatic Centre.
How much does it cost? $20 per session
How long is the session?  Approx 60min
Do I need to be a good runner or be training lots to get benefit from the session? Definately not! All running levels are welcome as the session is individualised to the participants that turn up. In fact, sometimes it is easier to change your technique if you are coming off a break or from injury time before you have started too much training as that way you are less likely to have bad habits already formed.
The sessions are advanced based on your individual needs and experience.
We do not cover much distance in each clinic so you don not need to be 'running fit' – the session is more focussed on drills and givingg you feedback on area's to focus on related to your individual technique. If you want to run more during the session, or if you are technically good, then some indivdual track distances may be given to you to test your technique. Click here for more on what Britt teaches during the clinics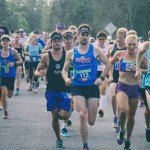 Do you need to book a place in the clinic? No.. Just turning-up on the day is fine. If you would like to register your interest for the clinic, you can book a place for the day by phoning the clinic (07) 5500 6470.  If you do this it means that if there are any changes to the session, we will ensure we contact you prior to the session. Alternatively, to check for changes, Follow us on Facebook (Gold Coast Physio and Sports Health).
Dates of upcoming clinics:
NO clinic Saturday March 3rd, 2018 as Britt will be in Abu Dhabi for Race 1 of the Triathlon World Series working as Physio to the Australian Team
NO clinic Saturday April 7 as Britt will be in the Commonwealth Games Village as one of only 5 Sports Physio's appointed to Australian Team Headquarters for Commonwealth Games.
Satruday May 5th will be the next available clinic
Watch this space or our Facebook Page for our special Downhill Trail Running Technique Clinic
For more information on our sessions, phone us on (07) 5500 6470
Running Technique Drills from Gold Coast Physio Sports Health on Vimeo.
Runaway Bay: 2/118 Brisbane Rd, Labrador
Burleigh: 9/79 West Burleigh Rd, Burleigh
ph (07) 5500 6470
www.mygcphysio.com.au

Whatever your goals, we'll keep you on track