Triathletes
Ashleigh Gentle: 2017 World Teams Champion, Australian Olympic Team Member, Rio 2016, Australian Commonwealth Games Team Member 2018, 2014; World Junior Champion 2010.
Born 25th February, 1991 in Brisbane, Queensland, Australia. Some of Ashleigh's major achievements include: A Gold at Edmonton World Cup 2011, A Gold at World Junior Championships 2010, Dual Silver medallist at World Junior Championships 2007/2008 and 1st Mooloolaba Continental Cup 2010.
——————————————————————————————–
Matt Hauser: 2017 World U19 Champion
2017 World Teams Champion
—————————————————————————————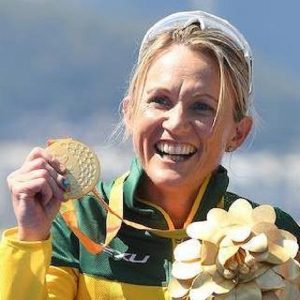 Katie Kelly: Gold Medallist Paratri Rio Olympics 2016
——————————————————————————————
Emma Moffatt: Selected for London Olympics triathlon2012, Olympic Bronze Medallist 2008, Two-time World Champion.
Born 7 September 1984. Emma won a bronze medal at the 2008 Summer Olympics in Beijing, and won the gold at the ITU Triathlon World Championships in 2009 and 2010.
Moffatt gained selection with the Australian Olympic Committee to compete in the London 2012 Olympics but unfortunatley crashed the bike. She also competed at Rio Olympics & was the best-placed Aussie.
——————————————
Brad Kahlefeldt: Selected for London Olympics 2012, Commonwealth games gold medallist, U23 World Champion
Born 27 July 1979 in Temora, NSW, Australia. Kahlefeldt grew up in the city of Wagga Wagga, NSW. Brad now splits his time between the Gold Coast and France during the European summer. He won the gold medal in the 2006 Commonwealth Games Triathlon. Brad has three World Championship Bronze Medals (2005, 2007, 2010) and also competed in the 2008 Beijing Olympic Games.
——————————————
Ryan Fisher: Aus & QAS Triathlete
At just 20 years old, Ryan Fisher is already making his mark on the triathlon scene. An excellent swimmer Ryan can often be seen at the front of the pack come the cycling leg. Having won the Australian Junior Championships in 2010 Ryan's focus is on even bigger prizes.
Ryan' competed for Australia at the 2016 Olympics