Now Taking Cycling Kit Orders
We have teamed up with Camino to bring you the latest in cycling kit design and technology. Our new kits are made from performance fabrics, are of a snug fit and we think look exceptional on the end user. Stand out in the Peloton & when you're doing the grind going solo!
We are now taking pre orders (50% deposit required at time of order)- We will also have size samples to try on in clinic, please book for a size fitting as we are offering this service across both clinics.
Priced (no mark-up):
Jersey $90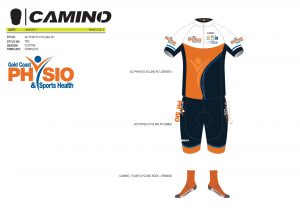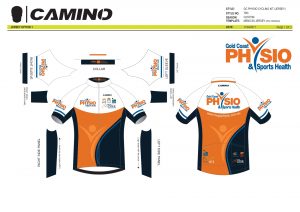 Fabric Composition: Poly Spandex / UPF 30+ ultra violet protection factor
The Journey jersey offers lightweight fabrications, with high moisture wicking properties that allow the wearer to remain cool and dry on hot days, whilst providing insulation on colder days, helping reduce wind chill and manage core body temperature. With its durable lightweight construction and high UPF rating, it's the perfect jersey for everyday riding and those long haul days.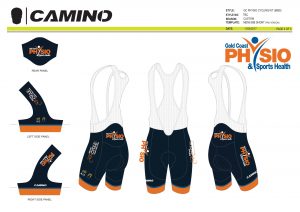 BIB's $100 
Fabric Composition: Nylon/Poly Spandex / UPF 50+ ultra violet protection factor
With firm compression based thigh panelling, large laser cut hem bands with silicone grippers and a generously padded chamois, this bib is the prefect form fitting piece, offering excellent freedom of movement for any level of rider and length of ride.