Sport Psychology
We all strive to be successful across sport, work and life. While people will invest time and effort to develop physical and technical skills, little attention is usually paid to the development of psychological skills.
Understanding how you respond under pressure, and equipping yourself with a range of psychological skills, will enhance both your performance and well-being on and off the sporting field.
Sport psychology services provide an opportunity for you to discover ways to achieve your sporting and personal goals, and learn how to cope effectively with the challenges of daily life.
A sport psychologist can assist you to:
Achieve the optimum psychological state for performance
Enhance psychological well-being and develop resiliency
Manage the injury rehabilitation process effectively
Increase your awareness of your psychological functioning, and provide a catalyst for change.
Understanding your psychological functioning, and developing the skills required to thrive in all that you do, will enable you to discover and empower the champion within.
It all starts with an appointment with a sport psychologist to discuss how you can benefit from making change and learning new psychological skills

Dealing with a broad range of issues, Sport Psychologists always emphasise the importance of sound mental health for peak performance, particularly in those areas where significant drops in performance may occur. For example, burnout, loss of motivation, anxiety, depression, excessive stress, aggressive behaviour, addictions, coping with injuries, grief, loss, relational conflicts are common areas of focus along with many other psychological and/or interpersonal issue that are faced by elite competitors, coaches, support staff and their families.
Utilising psychological assessments when necessary, they provide extensive mental skills training to enhance the athlete's self confidence, motivation, commitment, focus, emotional regulation, resilience and overall mental preparedness for elite level competition and training.
Sport Psychologists focus is to examines psychological features of the athlete that are crucial to elite sporting performance. Specifically, the 3 key areas of high performance psychology in practice include:
Mental processes that create and enhance the development of expert performance over time,
Mental skills that facilitate optimum sporting performance during specific competitions, and
Mindsets that deal effectively with critical issues and setbacks during competition and over the long path of an athletic career.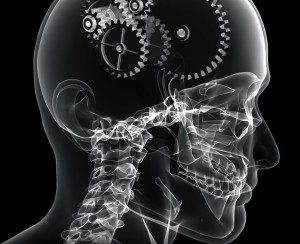 Abra Garfield – 
Abra is a performance consultant, therapist, educator, writer and mental coach for professional and amateur athletes, performers, coaches and leaders. He is a member of the Australian Psychological Society and an endorsed sport psychologist with the Australian College of Sport and Exercise Psychology.
Abra works as a wellbeing consultant for the AFL Players Association, as a guest speaker, workshop facilitator, resource developer and in private practice with individuals, teams and organisations (sport and corporate). He also provides mental and behavioral health services to adolescents, teens and adults to assist them in coping with stress and other mental health issues.
Abra draws on his personal experience competing at the international level in sport for over ten years and performing live music. He recently won his second silver medal for Australia at the 2016 World Ultimate Frisbee Championships in London.
Abra is the founder of Summit Performance Psychology and will be launching the Athlete Recovery Academy for injured athletes in 2017. Abra can provide screening and treatment for mental health issues including stress, anxiety and depression. He can also provide professional development programs for coaches, trainers and other sport and health professionals. Abra is GBLT friendly and has worked with people from a wide range of cultural backgrounds.
Abra is available for private sport and performance psychology consultations through the Summit Performance Psychology in Tweed Heads and now in Burleigh and Runaway Bay. He is also available for onsite individual or group services at your location and via Skype Click here for more info