Physio Pilates & Exercise Classes
What is Pilates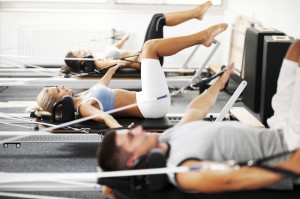 Pilates (pronounced "pilartees") is a system of physical and mental conditioning developed by Joseph Hubertus Pilates in the 1920's.  Born in Germany in 1880, Pilates was a sickly child who overcame his ailments with exercises that focused on strengthening deep torso muscles which are essential in supporting the spine and posture.
While in England working as a nurse, Pilates found these exercises helped injured and sick soldiers following World War I.  He then moved to New York where dancers, professional athletes and entertainment stars were also experiencing the benefits (of pilates).
Physio or Clinical Pilates was developed by physiotherapists in the early 1990's (especially in Australia). This involved combining pilates exercises developed by Joseph Pilates with well established physiotherapy concepts to enhance the outcomes of physio treatment/management.
How does it work?
Physio or Clinical Pilates follows 6 key principles (the 6 "C's"):
Centring – activating the smaller (tonic) muscles to stabilise the spine and proximal segments
Conscious Breathing – conscious and correct inspiration breathing (diaphragmatic) to stabilise the spine and trunk
Core Alignment – "neutral" positions are maintained around the joints of the body
Control – limit movement to ranges that can be controlled with progression of range achieved
Concentration – intentional and informed mental focus on the body part/s
Coordination – feeling of ease during a movement
While these principles provide the foundation for pilates, applying them to any form of exercise will generally produce a safer and more effective movement.
The original pilates repertoire was done on the floor (matwork).  Modern day pilates may also incorporate the use of a variety of apparatus' to allow a greater range of exercises and progression of exercises.  The most common is a piece of equipment called a reformer, which uses springs to provide resistance.  Others include a trapeze table or cadillac, wunda chair, exercise balls/discs and the new dynamic barrel designed by our very own Sports & Performance Physio, Erin Fitzgerald.
Who can benefit from our Pilates/ Exercise Classes?
In short, everyone can benefit from one of our Exercise Classes. Whether you're looking for improved sports performance, recovering from injury or surgery, or you simply wish to improve your general well-being, we will individualise your needs and accommodate your goal/s.
Regardless of your background you will improve your control, strength, flexibility and balance.
Pilates & Exercise Class Options
Pilates & Exercise Class Types & Timetable here
Here at Gold Coast Physio and Sports Health, we have 4 options for you to join our pilates & exercise classes:
30/45min individual session
1-on-1 session or private group with your physio or our pilates instructor. May involve use of equipment and/or matwork. These sessions may be booked at anytime as a standard physio consultation or with our pilates instructor.
These sessions are 100% tailored to your needs & goals, and health fund rebates are available.
45/60min small group class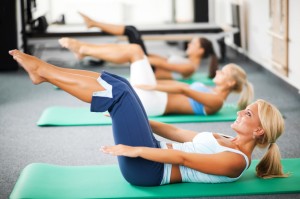 Classes are taken by our qualified Pilates Physio's or Exercise Physiologists. We have a maximum of 4 clients per session. Involves the use of equipment and/or floor exercises and are best suited to clients with pathology or on-going injury or pain, and/or needing very specific exercise rehabilitation. Our class types include Pilates, Body Maintenance, Improve Gym/Crossfit Technique, Stretch/Mobiltiy, Osteoarthritis & Falls Prevention.
1 hour group classes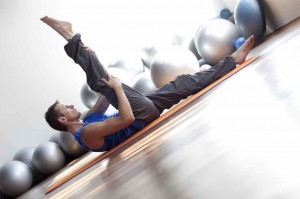 These classes are kept small so that you receive individualised attention and will be a combination of floor and equipment. Best suited to those who want maintenance pilates exercise programs and/or fitness pilates programs, or those who have progressed from needing Physio Pilates. Classes are conducted by our qualified Exercise Physiologist or Pilates Instructor so Health Fund Rebates may be available.
Health Fund rebates are available if you have physio or pilates coverage for most classes. Enhanced Primary Care Medicare referrals from your GP can be used for our Osteoarthritis & Falls Prevention classes.
Bookings are essential for all pilates/exercise sessions. Book early to avoid missing out!! Ph (07) 5500 6470
Cancellation policy applies.
Pre- and Post-Natal Pilates Classes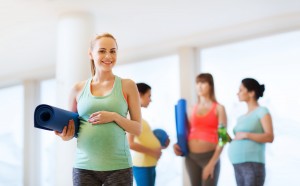 Katie Harders is our qualified Pilates Instructor and Massage Therapist with a passion for Mums n Bubs. Conducted over 8-weeks, we have a 'Mums Only' class option or a 'Mums n Bubs' option. Click here for more details