Massage / Soft Tissue Therapy
Massage Therapy … You're in great hands!!
Traditionally viewed as a pampering session, massage therapy is often under-rated as a form of treatment. It is fast becoming viewed by many as a necessity for optimal health and performance.
Whether you're looking for enhanced sporting performance, pain relief from debilitating headaches, or simply want to unwind and relax, a massage at Gold Coast Physio & Sports Health may be the solution for you.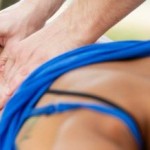 Our Massage Therapists combine great hands-on feel with a high standard of knowledge and experience to ensure top quality personalised massage treatment.

Why have a massage?
Massage Therapy provides multiple benefits to the overall function of the body. Some of these include:
Pain relief from soft tissue injuries and conditions, eg – headaches, neck & back pain
Improved soft tissue & joint function
Improved postural & movement awareness
Reduced stiffness & efficiency of movement
Injury management & prevention
Enhanced post-exercise recovery
Stress relief and anxiety management
Enhanced tissue nutrition and detoxification via increased blood & lymph circulation
Types of Massage/Soft Tissue Therapy
Remedial Massage/Soft Tissue Therapy (STT)

Used to assess and remedy painful and dysfunctional soft tissue conditions/injuries
Involves the use of various hands-on techniques such as Trigger Point Therapy & Myofascial Release. This may incorporate techniques such as myofascial dry needling, active and passive movement and assisted stretching.

Sports Massage – use of remedial techniques in a sport specific setting to assist sports performance and enhance recovery.
Therapeutic Massage – incorporates various massage techniques designed to relax, de-stress and release soft tissue tension. Great for stress and anxiety management, and to assist general well-being.
Other styles:

Lymphatic drainage (MLD). This is a gentle superficial form of massage which involves using direction specific massage to increase lymphatic flow and therefore enhance detoxification. MLD is great for reducing swelling during the acute injury phase and can reduce congestion/swelling post surgery or after removal of lymph nodes. Therapeutic and remedial massage will also tend to enhance lymphatic drainage to some degree.
Aromatherapy. Whilst we do not specialize in aromatherapy, our therapists are able to incorporate the use of appropriate essential oils into a massage treatment to enhance the effects of the massage.
Pregnancy massage. Our therapists are experienced in working with pregnant women to provide relief from the pain, discomfort and fluid congestion which is so commonly experienced during pregnancy.
Myofascial release therapy. Myofascial Therapy (also know n as Myofascial body work, Active Release Therapy , or Myofascial release) is a specialised massage technique working with the muscular and fascia systems of the body. Find out more
What is Myofascial Dry Needling?
Myofascial Dry Needling is used for the treatment of pain, soft tissue dysfunction and other symptoms associated with myofascial trigger points & tender points. It involves the use of acupuncture needles to specifically target and deactivate the local muscle/soft tissues tightness and associated dysfunction of the nervous system. It works well in conjunction with other massage techniques and is often less painful and more effective than using traditional deep tissue techniques.
Book Your Massage Online
From our Homepage or Here
Mobile Massage / Home visits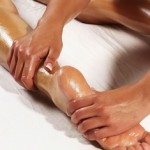 Our Massage Therapists are available to come to you at home or work. They will bring their own table, linen and oils. Contact the clinic for more information on prices and availability.

Health fund rebates
For Massage within the clinic, GCPSH is able to process health fund claims electronically through the HICAPS system. Please note that not all health funds are currently listed on the HICAPS system for Remedial Massage. In this situation and for all mobile massage treatments claims will need to be processed manually once a receipt has been issued.
Massage Packs with Discounts are available for purchase. See Here for more info.
Please contact the clinic on (07) 5500 6470 for more information or to arrange an appointment.
For more information on our team of Massage Therapists, please click on the relevant Therapist below: