TASTY RECIPE OF THE MONTH & EAT SMART TIPS 
Courtesy of Eat Smart Nutrition Consultants 
Subscribe to the Blog of Eat Smart Nutrition for great weekly recipes, Eat Smart Diet
Amelia Webster consults for Eat Smart Nutrition GC at Gold Coast Physio & Sports Health Runaway Bay & Burleigh Clinics –  ph (07) 5500 647 for appointments
Tiramisu
Try this modified version for a Low-Fat Christmas Dessert – Here
Carrot Cak Muffins
These tasty little treats are super most, and even healthy! They are great lunch box snacks for the kids, or an on the go snack when busy life takes hold.
They also freeze really well! Recipe Here
Ch
icken & Veggie Massaman Curry
Apple Pie Oats
Oats have to be one of the quickest, most nutritious breakfasts going, and so cheap too! They are that cosy winter warmer, and a good source of fibre to keep you feeling full throughout the morning.  Recipe Here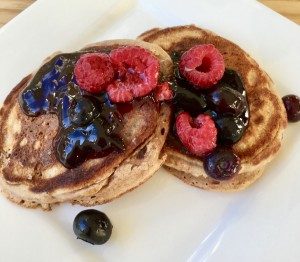 Healthy & Tasty Buckwheat Pancakes
Buckwheat is not a grain it is actually a fruit seed related to the rhubarb family, which makes it gluten free and coeliac friendly!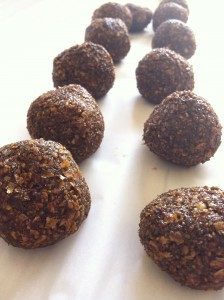 Magnesium Rich Protein Balls
Magnesium nutrition facts & receipe:
1 cup light peanut butter provides 99% of a person's magnesium requirement*
80g of Brazil Nuts provides 85% of a person's magnesium requirement*
100g of Cashews provides 73% of a person's magnesium requirement*
100g of Almonds provides 67% of a person's magnesium requirement*
4tbs Cocoa powder provides 24% of a person's magnesium requirement*
Lunchbox Ideas for your Kids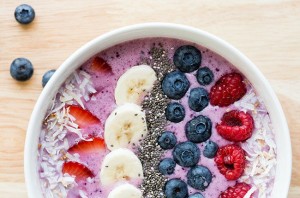 Eat Smart's High Fibre Smoothie Bowl
Eat Smart's top tips on surviving Christmas
Click here for your nutrition tips for the festive season
Homemade energy bars for a substantial snack on active days
Click here for these amazing recipes yummy
 Checkout Apple Mint Salad
For this great Snack Recipe Click Here
Lemon, Coconut & Cashew Goodie Balls
For this great Snack Recipe Click Here