Dietetics/Sports Nutrition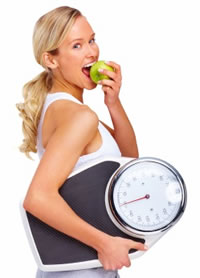 Accredited Practicing Dietitians (APDs) are recognised professionals with the qualifications and skills to provide expert nutrition and dietary advice. They know about food and health and can help you sort through the maze of nutrition information.
They have clinical training to modify diets to treat conditions such as diabetes, heart disease, cancers, gastro-intestinal diseases, food allergies and intolerances and overweight and obesity.
APD is the only national credential recognised by the Australian Government, Medicare, the Department of Veterans Affairs and most private health funds as the quality standard for nutrition and dietetics services in Australia.
A dietitian can help…
Assess your nutritional needs;
Develop personalised eating plans and nutritional guidelines;
Provide information on:

Healthy Eating;
Reading food labels;
Choosing the best foods when shopping and eating out; and
Healthy ways to prepare food.
Sort out nutrition fact from fiction;
Sports Dietitians
Sports Dietitians have additional qualifications and experience in providing specialized advice on optimal nutrition for exercise and sports performance. This may involve issues such as:

maximizing energy levels for exercise
eating to optimize growth and development
eating before competition
implementation of specialised competition eating plans
recovery after training and competition
best fluid choices for exercise
maintaining appropriate body fat levels
weight management or rapid changes in weight
managing specific nutrient deficiencies (e.g. iron deficiency)
appropriate use of ergogenic aids and dietary supplements
eating when travelling.
How a Sports Dietitian can specifically help your performance, click here
Eat Smart Nutrition Consultants Gold Coast
Kellie Hogan from Kellie Hogan & Associates Nutrition and Dietetic Services has recently joined forces with Eat Smart Nutrition Consultants Brisbane to form a new and exciting venture, "Eat Smart Nutrition Consultants" Gold Coast.
Eat Smart Nutrition Dietitians all have a background in sport and fitness and are considered to be some of the best known and well-respected Dietitians in Queensland. They are consultants to many of Queensland's, and some of Australia's, well known athletes and sporting teams including the Brisbane Broncos, the Australian Netball Team, the Queensland Academy of Sport and the Australian Institute of Sport, as well as corporate health programs for active people. We use the skills and knowledge of sport and activity to help in achieving your goals of a healthier lifestyle. We all have extensive experience in the area of weight and body fat loss, with the ability to personalize your program and be flexible to suit your lifestyle
Check out the Eat Smart Nutrition Website  for info on practice locations, practitioners, recipes, nutrition information and follow the great eat smart nutrition blog for lots of great info and tips.
Who is the Eat Smart Gold Coast team……
Phone (07) 5500 6470 for bookings
Useful Sports Nutrition Tips from the Eat Smart Team
For Information on Sports Nutrition Topics that may assist your Athletic Performance, click here