GCPSH Supported Athletes
Athlete Profile
In 2012 Jordy was the Australian short course champion over 400m, 800m, and 1500m freestyle & was selected for the Australian Open team competing at the World Short Course Championships.
The following year he was ranked as the No1 aussie for the 1500m freestyle with a time of 14min 51.02sec which is the 4th fastest time by an Australian in history. He was awarded the AIS Discovery of the year award and was named in the Australian all start team.
In 2014 he represented Australia at the Commonwealth Games and Pan Pacific Championships in the 400m & 1500m freestyle.
_______________________________________________________________________________________
Name:
  Elijah Winnington – Bond Swim Club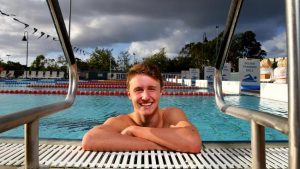 Sport:
Swimming, trains under coach Richie Scarce at Bond Swimming with Cameron McEvoy & Tommy Fraser-Holmes
Age:
16
Goals: To make the Australian Dolphins open swim team & Commonwealth Games 2018
In 2016 Elijah proved he had the midas touch by winning seven gold medals in the seven events he swam in at Age Swimming Nationals: the men's 15 years' 100m, 200m and 400m freestyle; 100m and 200m butterfly; and 200m and 400m individual medley.
He also swam personal bests in all seven events and set three new Queensland age records in the men's 15 years' 100m, 200m and 400m freestyle events.
A typical week for Elijah involves nine two-hour sessions in the pool, two gym sessions, a run, core strength work and pilates plus a sports physio maintenance session.
As a student at King's Christian College at Reedy Creek, Winnington also has to find time to study.
Athlete Profile
Supported since 2013
Goals: I aspire to apply myself and increase my ability in triathlon by focusing on being the best professional Triathlete I can be, both in and out of competition. I aim to conduct myself in a professional manner that not only sees me succeed but also motivates and encourages others. I aim to show that Triathlon is by far the best sport in the world and that it is a sport open to anybody who aims for self development
Coach: Marcus (Tri Edge)
How did you first get into triathlon: I started in a team doing the cycle leg in a local gatorade race, I road a female road bike with sand shoes on. We went on to win the race and I posted one of the quickest bike splits.
Racing highlights:
*
*World Championships Ironman Hawaii competitor (3.8km swim/180km bike/42.2km run)
* 70.3 World Championships competitor (1.9km swim/90km bike/21.1km run)
* Australian 70.3 Age group series winner (fastest amateur)
* Elite energy Ultimate Pro men series winner
* Qld Olympic Distance Champion
* Qld Duathlon Champion
* Hell of the West 2nd pro men
* Multiple top 3 70.3 pro men
Do you work or study? I currently work as Head of Personal Training at Globe Health Club. I aspire to being one of the most professional and inspiring trainers to everyone I meet. I truly believe that for every thought there is a reaction.  I aim to help everyone I work with develop positive thoughts and in some way bring happiness and success and a change in life outlook.
Who is your inspiration? Growing up it was always my mother and her ability to do everything for the family. She was always so supportive and I am grateful for this.
Do you have a hidden talent other than triathlon? Give me a flash piece of lino and I'm happy to show off my brake dancing ability!
Your favourite…
Food: Italian Food
Candy: Everything made out of chocolate
Sport (Besides your own): Golf
Holiday: Christmas: its off season, a lot of yummy food and you get some gifts
Movie: The Notebook
Animal: Dolphins (humble and genuine)
Any last words? The times when it hurts the most, and when there is no-one around in training, is the time when you will learn the most about yourself and your willingness to succeed. How you go about your growth as an athlete is influenced by your thought process: Stay positive and make your own luck.
_______________________________________________________________________________________
Athlete Profile
Name: Emma Siddle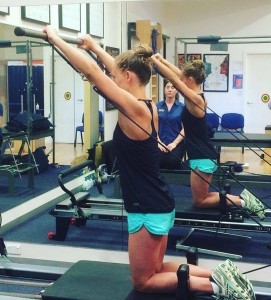 Sport: Swimming
Dob: 13/3/2001
Trains at: Southport Olympic Swim Club
Goals:
______________________________________________________________________________
Athlete Profile
Name: Caine Warburton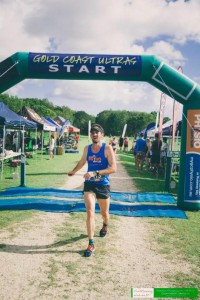 Sport: Trail and Ultra Running
Goals: Throughout my adult life running and adventure have been the catalyst for many life changing moments. I am a father, husband, runner and adventurer,  each of these things are deeply intertwined. I seek to push my mental and physical limits in the search of adventure and hope to share, inspire and motivate others to do the same.
For me Ultra marathons are an excuse to spend longer exploring the natural beauty of our world while challenging your mind and body to go places it has never been before.
Run hard, Think big, Be Strong.
Follow Caine's blog at Running On The Edge
__________________________________________________________________________________________________
Athlete Profile
Name: Courtney Gilfillian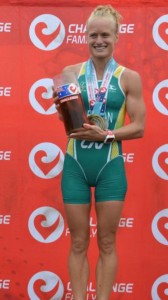 Sport: Pro Triathlon
Goals: Triathlon and running are my life-long passions – and have been since I was very young.
Drawn from my upbringing – living and training in the pristine rainforest of Nightcap National Park in northern NSW – I developed a fundamental holistic approach to everything I do, with a burning desire to achieve and never stop until I do.
A bit about Courtney
2015 Bond University undertaking a Diploma of Comunication and Bachelor of Journalism​
2014 to current – Brand ambassadorial roles (BSC, Liv Giant)
Trainer in Sport & Recreation, Cert Levels 1, 2 and 3.
Levels 1, 2 and 3 middle distance, sprints and hurdles coach.
Model & acting experience.
Public | professional speaking experience.
Founding director of FIT4ALL coaching company, with Karen Gilfillan
Read more
__________________________________________________________________________________________________
Athlete Profile
Name: Travis Rickard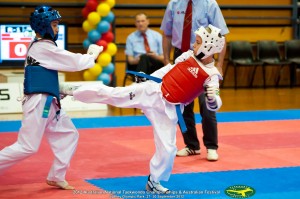 Sport: Taekwondo
Dob: 12/9/2001
Supported since 2012
Trains at: Tans Taekwondo in Currumbin (Hartmann Family)
Goals: To compete for Australia at the 2020 and 2024 Olympics.Trav will be competing in the New Zealand open tournament at end of April in his first international tournament and will be going across the Tasman full of confidence after just receiving the Tans Taekwondo Currumbin junior student of the year.You can also follow Trav's progress via his Facebook page here progess
_______________________________________________________________________________________________________________
Athlete Profile
Name:
  Fraser Thurlow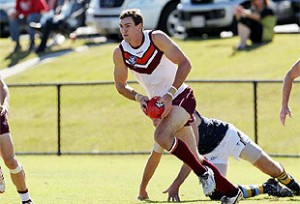 Sport: AFL
Age: 20
Goal: To get drafted onto an AFL list and become a successful AFL player
Coach/Team: Labrador Tigers
How did you first get into AFL? My parents took me too play Auskick, than under/8's when I was 5.
Career highlights: Representing the NEAFL northern conference opens team (Queensland/Northern Territory) in 2012. Winning Queensland's MVP at the 2011 U/18 national carnival.
Do you work or study? In my second year of studying exercise science at Griffith University in the hope of one day becoming a physiotherapist.
Who is your inspiration? I don't have one particular person who inspires me, my goals are my inspiration. In saying that, I've always enjoyed watching players like Jonathan Brown and Lance Franklin play.
Do you have a hidden talent ? None that I'm aware of YET
Your favourite…
Food: Meatlovers pizza
Candy: Nothing in particular.
Sport (Besides your own): Cricket and golf
Holiday: Last went to Thailand which was great, Europe is very appealing.
Movie: Gladiator
Animal: Dog, I especially like Husky's, Labrador's and Border Collies.
Any last words? I've been receiving massage and physio at GCPSH for a number of years, which I believe has been a big reason that I've stayed injury free and able to perform consistently. Their work has also inspired me to study towards becoming a physiotherapist myself. I really appreciate the support and sponsorship of GCPSH
_____________________________________________________________________________________________________
Athlete Profile
Name: Jake Montgomery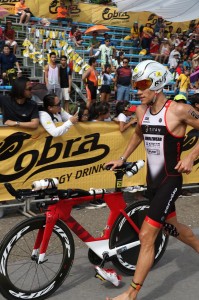 Sport: Pro Triathlon
Goals: I have completed one year of University at Wollongong in 2012 but have differed to focus on my career as a successful triathlete. I have, in the past, been fortunate enough to train with the Australian ITU squad from which I gained a lot of experience. I traveled through Europe for over 3 months with the Australian squad in 2013 in which I raced in Sprint/Olympic distance Continental Cups and for a French Grand Prix Team.
I have been coaching myself for the past 2 years and have found it to be working really well for me, I do take advantage of training with friends when I am given the chance but each session is up to me. This has been going well, as I am able to balance training with occasional work. I am also a member of Coogee Triathlon Club and my local cycling and running clubs.
A huge decision very early in 2015, was that I would make the switch from ITU to have a crack at Long Course/70.3 racing. I have always thought I would be better suited to the longer distance, being strong in each discipline which is crucial in non-drafting racing, particularly my swim and bike. I had a very successful year racing ITU in Europe but was very keen to take this new road to long course racing.
More from Jake here